Create the life you want to live
Experience Dharma Coaching: An Integrative Approach to Life Purpose Coaching
Dharma Life Coaching
The word "Dharma" means your unique purpose in the world; it's the truest expression of who you are. When you live in alignment with your Dharma, you allow yourself to unfold into who you are becoming and to celebrate each stage of your journey. Living your purpose is the ultimate form of self-love.
Recovery Coaching
Recovery is about discovery and learning new ways to thrive in life. Whether you are beginning to think about addictive or unhealthy patterns in your life, or you want to take your current recovery path to the next level, Recovery Coaching can help to guide you with ease.
Mindfulness & Meditation
Learn ways to be more present, grounded and joyful in your daily life with these simple but powerful tools.
Yoga
Learn ways to release stress, tension, and trauma from your body and balance your nervous system. Therapeutic and trauma-informed yoga works for all levels of experience. Yoga and breath-work practices impact the physical body, the emotional body, and the mental/thinking body, bringing balance to these aspects of ourselves.
Qi Gong
Qi Gong is a healing practice based in Traditional Chinese Medicine (TCM). Qi means energy and Gong means skillful cultivation of something. Through gentle movements, release toxic energy that is unhelpful/stagnant and cultivate healthy energy to increase immunity and reduce stress. Qi Gong is helpful for both physical issues and emotional distress.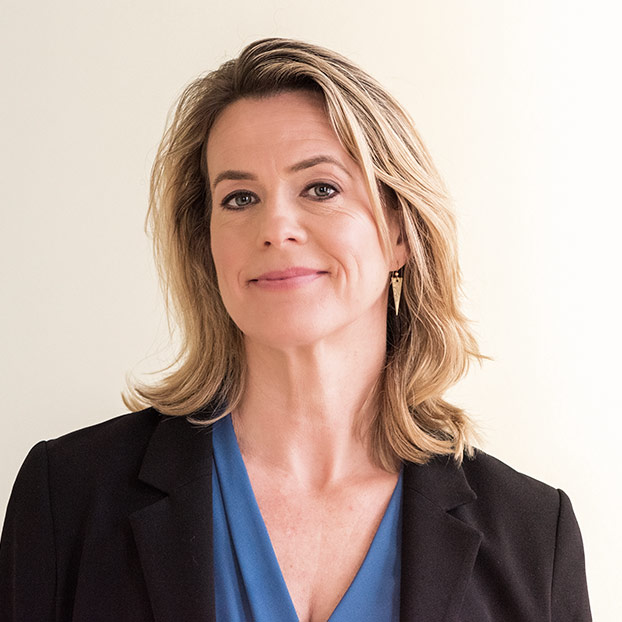 meet Cat
Hi! I'm Cat and I started Catalyst Mindfulness Coaching to provide an integrative healing space to support you on your journey towards finding your unique life's purpose. I am a perpetual student of life and I have been able to transform myself by learning from obstacles and crises I have overcome. I have been able to step into my truth, my joy, and my purpose (Dharma), which is to encourage and support others to build a life with purpose too. I believe that our struggles and obstacles become our gifts that bring us to deeper healing and awareness. My own story and journey of recovery from addiction has been shaped by the powerful catalyst and practices of yoga, meditation, and Qi Gong as well as my own self-study and growth through coaching and therapy.
I offer a unique, holistic coaching style that integrates mindfulness techniques with a life purpose coaching framework providing structure, accountability, and ongoing support throughout our work together. I have decades of experience working with a wide range of individuals, groups and families in a clinical therapy setting.
I invite you to join me on this exciting and hopeful journey towards wellness and purpose. I believe that you hold the answers and innate wisdom in yourself that will allow you to live your life and purpose with joy and a sense of ease.
"I have had the privilege of working with Cat as my Life Purpose Coach and as my yoga teacher for the past several years.
Thanks to her and the impact of our time together, I can say I am a much more content, mindful and grateful person today than I was before I met her.  She offers a very safe and inclusive space for all the people she works with. I have been in group settings with her, and she can put everyone at ease and is authentic and compassionate in how she holds space. I needed to make some big changes in my life when we first met and she helped me to focus on goals I had, obstacles that were holding me back (mostly of my own making!) and offered structure and accountability to help me make a big leap in my life. I learned so many skills like breathing to help my anxiety and yoga/mindfulness to help me learn how to stay in the moment and appreciate my body despite some big physical challenges I had at the time.  I still see Cat when I need some extra support and guidance and I am so grateful I found her!"
– Gabrielle S.
"Cat helped me so much in my recovery from addiction.
I started to do recovery coaching with Cat when I first decided to get sober. I was overwhelmed and scared and had no idea how to live without my drug of choice. Cat accepted where I was without judgment and with compassion and so much knowledge about the different paths to get sober. I did not want to do the traditional 12-step approach and Cat helped me to find a way to stay sober, get healthy with eating and exercise and helped me to connect with not only myself but also with a larger community for ongoing support in my sobriety. I also now practice yoga regularly thanks to Cat's yoga teaching style that was really gentle and accessible. These practices help me not only stay sober but also help me to feel more content and connected and alive! I am eternally grateful to Cat."
– Janelle T.
"Cat has helped me to feel safer and more at ease in my body through yoga and meditation.
When I first took her yoga class, I felt like I had come back home to my body. I have experienced trauma that impacted me physically and emotionally and when I tried meditation and yoga in the past I felt uncomfortable with being still and more anxious. Cat's teaching is very supportive and helped me to feel confident in trying new poses and ways of being grounded. It is especially difficult as a man for me to talk about my history of trauma and abuse and I found that I didn't need to talk about it but rather was able to release a lot of that story though the yoga practice, breathing and meditation that Cat taught to me. She used the expression "the issues are in the tissues" and I started to understand how my body stored these stories. Cat was the catalyst and safe person that allowed me to begin to heal. I am so grateful to know her."
– Mike T.
"Being a recent transplant to Albany and in recovery - I was nervous and afraid of making friends and finding healthy outlets.
Discovering Cat's Yoga Classes was the best thing that could've happened! She welcomes everyone as if we are long lost friends or family returning from a journey! The classes are a mix of spiritual renewal, awareness and postural forms emphasizing balance and healing! I always leave feeling closer to myself, those around me and to my Higher Power! Especially during the summer when she led her classes in Washington Park! We moved and shared together under the trees with the summer breeze cooling our skin! She brought us in tune with the natural world around us.
She builds community and a safe space for all. She is also available outside of class for support and counsel. When in trouble, she has guided me through some harrowing moments with her kindness and wisdom. She channels love and light! We call them Cat Infusions! I'll take as many of them as I can. I'm so grateful and feel blessed to know her!
Thank you Cat for continuing to lead us in Yoga and Recovery."
– John R.
"It is nearly impossible to encapsulate how wonderful Cat is in a short testimonial.
Cat and I have co-facilitated mindfulness breathing and meditation classes together for over six years, and in that time I have been nothing short of in awe of her ability to quickly adapt practices to fit the needs of those we work with, her open mindedness and kindness to every group member, and her dedication to further her knowledge and share this knowledge with others in a gentle, supportive way. Cat practices and embodies what she shares with others, and this authenticity shines in all she does."
– Marybeth D.
"Cat has an inner beauty and lovely essence that drew me to her initially through yoga.
Her classes are so soothing and peaceful, no matter the type of practice. Her view of yoga as it connects us to the inner and outer world creates an amazing experience and allows me to 'just be' regardless of the shape or space my body and mind is in at that moment. Once I found that Cat was offering [life] coaching, I knew I wanted to try it with her, despite my usual hesitation about whether I would actually be able to make any changes. Cat helped me identify the areas I wanted to focus on and break it all down into manageable actions. Her intuition and encouragement helped me reframe my thoughts and become more aware of and kinder to myself. She created space for optimism, and I was able to make real changes, both big and small. It's something I can go back to over and over, and it's worked for me in so many ways."
– Kelly T.