noun • cat·​a·​lyst | \ ˈka-tə-ləst \
Essential Meaning of catalyst
a person or event that quickly causes change or action; i.e. "Working with a coach served as the catalyst for me to make important changes in my life resulting in greater happiness and ease."
MINDFUL coaching is where mindfulness and coaching meet
My coaching and mindfulness practice is informed by my decades of work with mental health and therapeutic body-based healing modalities like yoga, meditation, Qi Gong, and breath work. In mindfulness practice and living, we learn to shift from doing mode into being mode.
The 'doing mode' – if not well balanced – can be characterized by us creating stories about ourselves that may not be accurate, or being stuck in past or future orientation, as well as being on automatic pilot and reacting out of habit or impulse.
'Being mode' focuses on concepts like process and feelings to the here and now. It is important to find a balance between being and doing. Having a mindfulness-focused coach will help you embody skillful ways to reach goals with action, while also engaging in self care and compassion during times of more stillness and contemplation.
My training, personal practices, and passion for self-compassion practice will inform and enrich your experience. The coaching and other practices I offer help regulate your nervous system, increasing your awareness of patterns that may no longer serve you.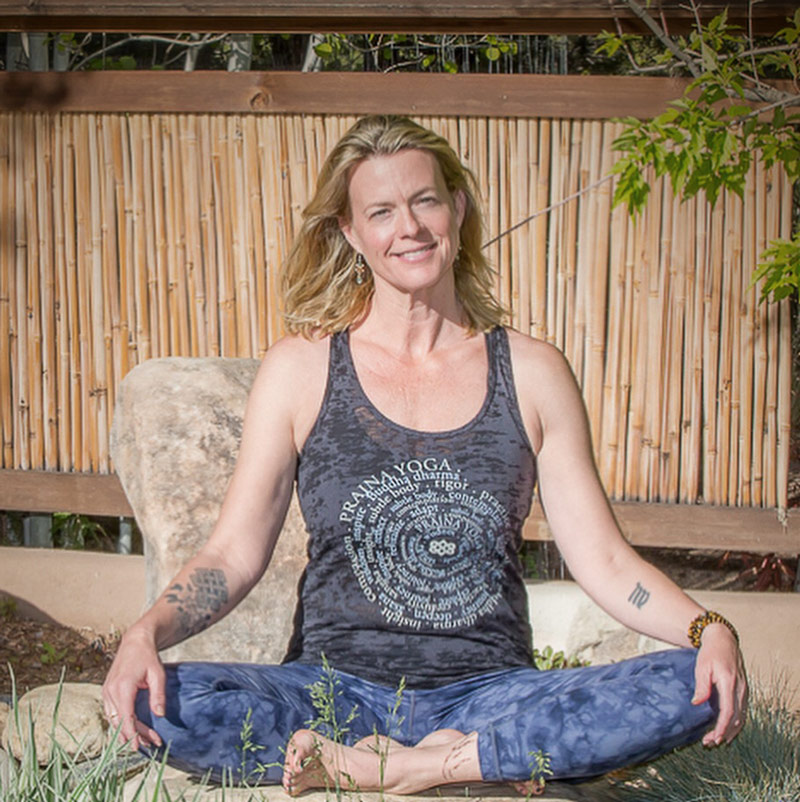 We will work collaboratively to reach goals that you set as I assist you in embodying the clarity you need to move toward action. My job is to help you uncover these answers and live a life that is in alignment with your highest gifts, truth, and joy.
What you can expect
from me as your coach and collaborator
I am committed to your personal growth and will support you in an empathic and non-judgmental, open-minded manner.
I follow The Coaching Federation's code of ethics and will treat you with respect and dignity, always protecting your confidentiality and maintaining professional boundaries.
I am on a parallel journey with you as I engage in my own consistent practice of mindfulness and growth through meditation, yoga, Qi Gong, journaling, and using a mentor for my own support, as I have for many years.
The path to Dharma is the path of following joy. My joy for life and openness to creativity, seeking truth and trusting intuition and inner wisdom are qualities that will support you and serve you well.
Fordham University – Masters In Social Work – MSW 2005 – LCSW-R
Columbia University Teachers College –  M.Ed.  2000 – Masters in Early Childhood Special Education
Coaching
Professional Life Coach – Net Institute
Professional Recovery Coach – International Association of Professional Recovery Coaches. Net Institute Center for Addiction and Recovery Education.
Dharma Life and Spiritual Coach – Dharma Coaching Institute
Qi gong
Qi Medicine – Five Element Qi Gong – 58-hour certification with Lorelei Chang, Qi Gong Teacher, and founder of danceEnlight
Intelligent Qi Gong – 58-hour certification with Lorelei Chang
Level One 50-hour Qi Gong Instructor Certification – with David Koon, Qi Gong Awareness LLC
Yoga & Breathwork
200 hr. RYT – Elemental Yoga with Bo Forbes, PhD 2008
260 hr. completed towards 300 hr. with Prajna Yoga – Tias Little and Surya Little
Trauma Informed Yoga Training Certification – JRI Institute/Center for Trauma and Embodiment Boston MA with David Emerson
Yoga 12 Step Recovery (y12SR) Leadership Training with Nikki Meyers
Yoga Warriors Level One – Trauma informed yoga and meditation for veterans and military population
i-Rest /Yoga Nidra – level one
Yin Yoga Teacher Training – 50 hrs. Corrina Benner RYT-500
Ayurvedic Yoga Specialist – 120 hrs. Himalayan Institute – Honesdale PA
Coherent Breath, Body and Mind Practices – Levels I and II Dr. Richard Brown and Dr. Pat Gerbarg
"Coaching does not exist to change or fix others. It is about helping others become fully functional in the pursuit of their higher selves in any arena."